Our leather purses
Our small leather goods
This year, discover the new accessories of small leather goods by Maradji: leather wallets, bi-material purses and leather envelopes... Our small leather items are a must for the new season.
For Autumn-Winter, Maradji modernizes the classic zipped wallet into a convenient and trendy fashion accessory. Large or thin, our purses will contain all your daily essentials. Cards, change and travel essentials, accessories that slip easily into your bag. Ideal!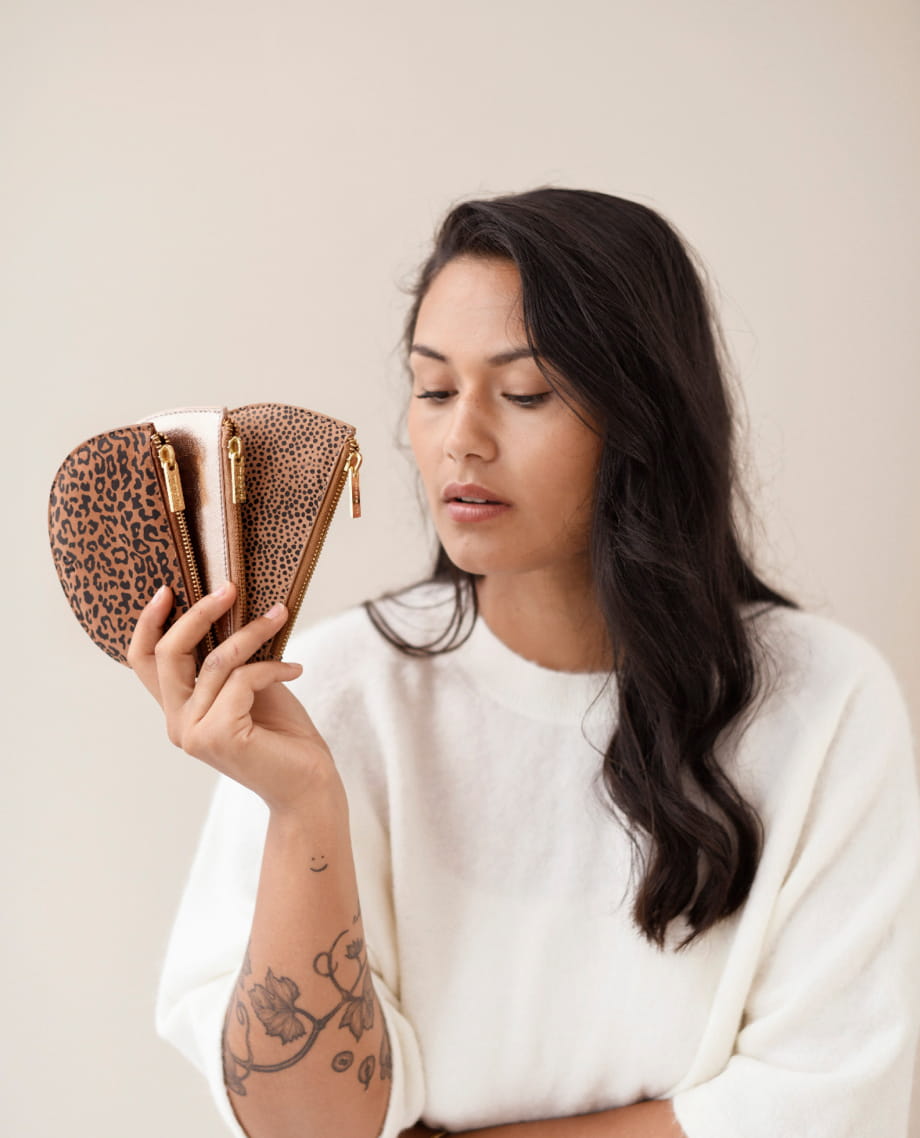 LEATHER AND COTTON, THE RIGHT COMBO
Quality leather accessories
For her new collection of leather goods, Maradji makes you travel from India to Lille.
Heart country of our designer, India is at the heart of Maradji's know-how. Made with noble materials in a certified factory, our leather purses and wallets are sustainable and convenient fashion accessories.
This Fall, discover our Mini Molly wallets, our Alphonse purses or our Joey envelopes. Sometimes in metallic goat leather, sometimes in crocodile embossed cowhide leather, these wallets are chic pieces with a touch of fancy, specific to our inspiring universe.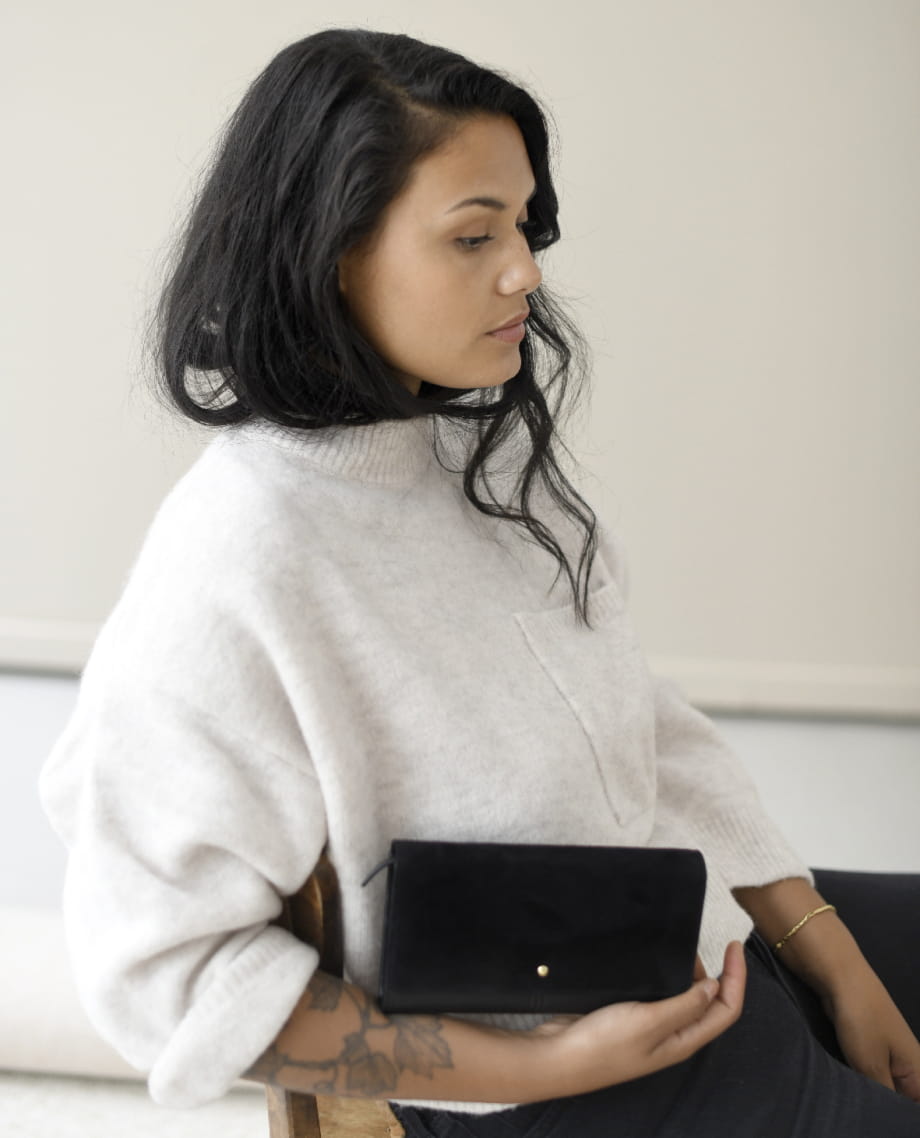 But for what ?
A leather purse...
With their atypical shape, the Maradji leather purses swing between the wallet and the leather purse.
Convenient because of their intermediate size, these pieces will be a must for your essentials! No more need for an individual card holder... with their card storage, they are your organization's ally. Our wallets also slip easily into a small bag and can hold all your beauty (or travel!) essentials. What could be better?
And for those who want to wear the wallet in style, our model easily matches any piece of leather goods.
Handbag, tote bag and messenger bag, choose the color that matches your wardrobe! Our items are available in black suede leather, shiny metallic leather or embossed croco cognac leather.