Women's shoe collection
Sandals and Sneakers by Maradji
This is a collaboration between Parisian shoe brand Pied de Biche and Maradji that gave birth to our first women's shoe collection. 
A collection of flat sandals, heeled sandals and wedge sneakers inspired by the travels of our designer. 

Let us introduce you to our newest styles: the Palma flat sandal has a spartan feel. The Pépita heeled sandal is elegant with its mid-high heel. The Esteban sneaker, meanwhile, is the ultimate summer shoe with its thin sole espadrille style.
Our Maradji leather shoes are colorful, feminine and elegant. Enough to givebohemian-chic looks to your Spring-Summer outfits.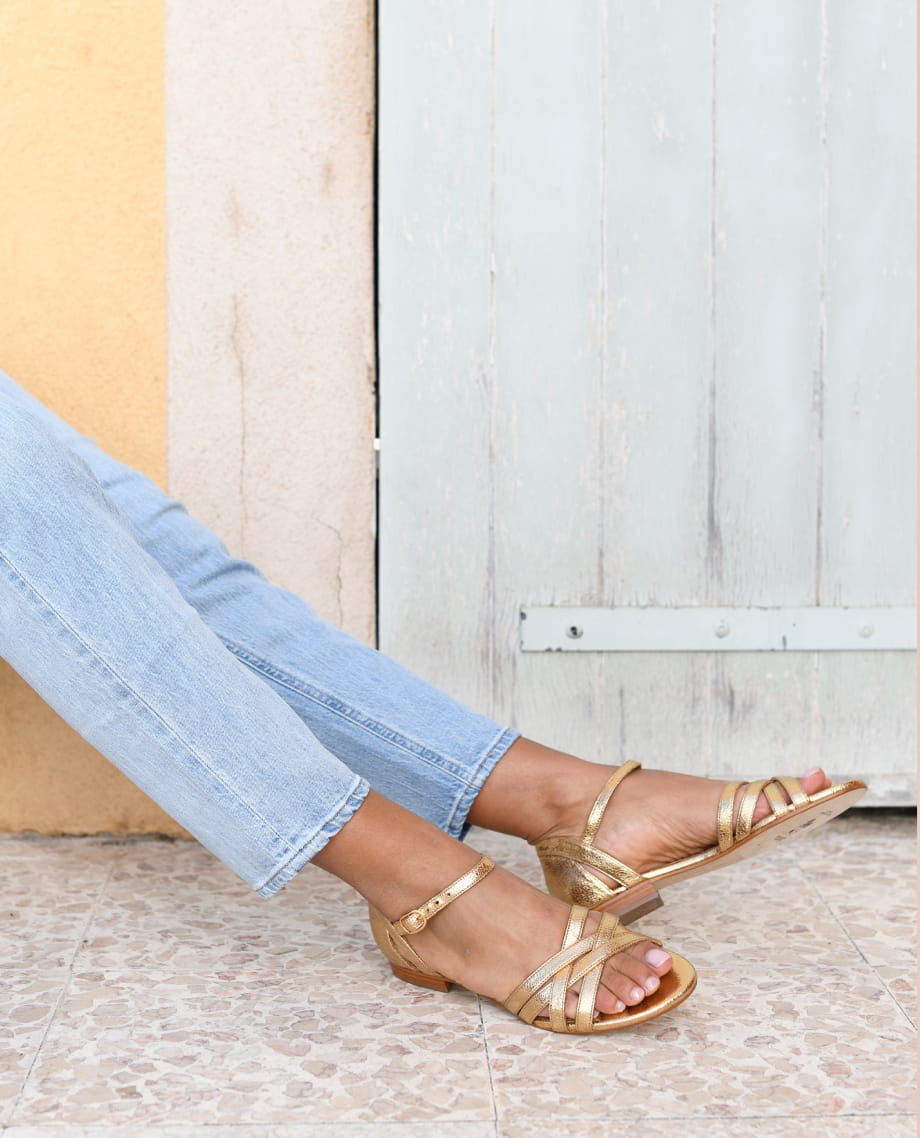 Our Italian leather will make you travel!
Quality leather shoes
Our Maradji x Pied de Biche leather shoes are made in Portugal with Italian leathers. So you can be sure of comfortable and durable shoes! 
From goat-shearling leather for our Pepita Noir, from smooth leather for our Golden Palma and a little twist for our Esteban sneakers, a rope sole adorned with a trendy espadrille material for summer.

Just like our workshops in India, the artisans who made our sandals and sneakers have acquired a traditional know-how that we were pleased to discover on the occasion of the launch of our shoe collection.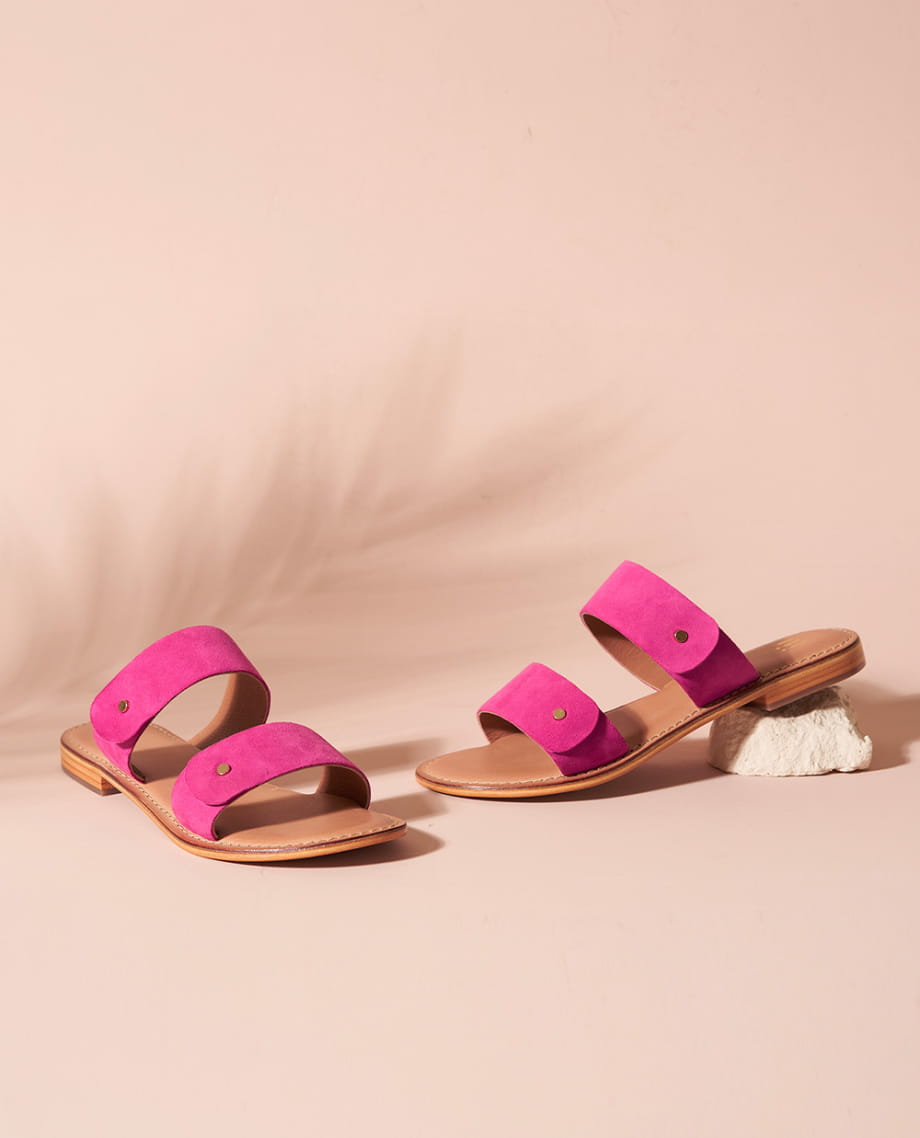 A summer look for our sandals
Stylish shoes all summer long
Wear our women's leather shoes all summer long! With their statement look, our pairs will be themaradjic touch that your outfits have been missing. 
For anelegant and bohemian beach outfit, thePepita heeled sandals will be perfect. For acity look, our Esteban sneakers will have just the right amount of pep. Finally, our Palma flat sandals will be the perfect shoes to wear every day. Comfortable and feminine, they have a timeless look that doesn't deceive! 

P.S. What better way to pair your Maradji shoes than with a summer handbag. How about the Betty Doré Raphia?