Victor embroidered Almond
Victor? It's the bohemian chic hat from Maradji's wardrobe. Its wide embroidered braid makes you travel, in all elegance...
Veuillez sélectionner une taille
Characteristics
Material and care
Delivery and return
Wool felt hat decorated with a large braid embroidered with gold sequins and threads
Edge width: 10 cm
Available in two sizes: S/M (56/57 cm) or M/L (57/58 cm)
Our felt hats are equipped with a tightening tape allowing you to adjust the size of the head circumference.
The hat comes with a cotton cover in Maradji colors, to store it delicately, away from dust.
Wool felt is thick and yet fragile. It is advisable not to fold your hat to maintain its original shape.
Made with passion in the region of Florence, Italy.
Metropolitan France and Corsica
Colissimo Relais: free delivery for purchases over 50€. 4€ below 50€ of purchase.
Free returns.
Overseas
Colissimo: 35€ from 50€ purchase. 25€ below 50€ of purchase.
Returns at the customer's expense.

Different terms and conditions apply for international deliveries: for more information, see our page dedicated to Shipping and Returns!
You have 30 days to make a return after receiving your package. Refunds are made upon receipt of the product.
THE WIDE-EDGED HAT BY MARADJI
Khaki Victor
Too often judged for its hard-to-wear style, the wide-edge hat is coming back this Fall/Winter with more style than ever.
For the back-to-school season, dare to wear the Victor Kakhi felt hat. A true fashion accessory, it will enhance your outfit for a confident look, 100% Maradjic!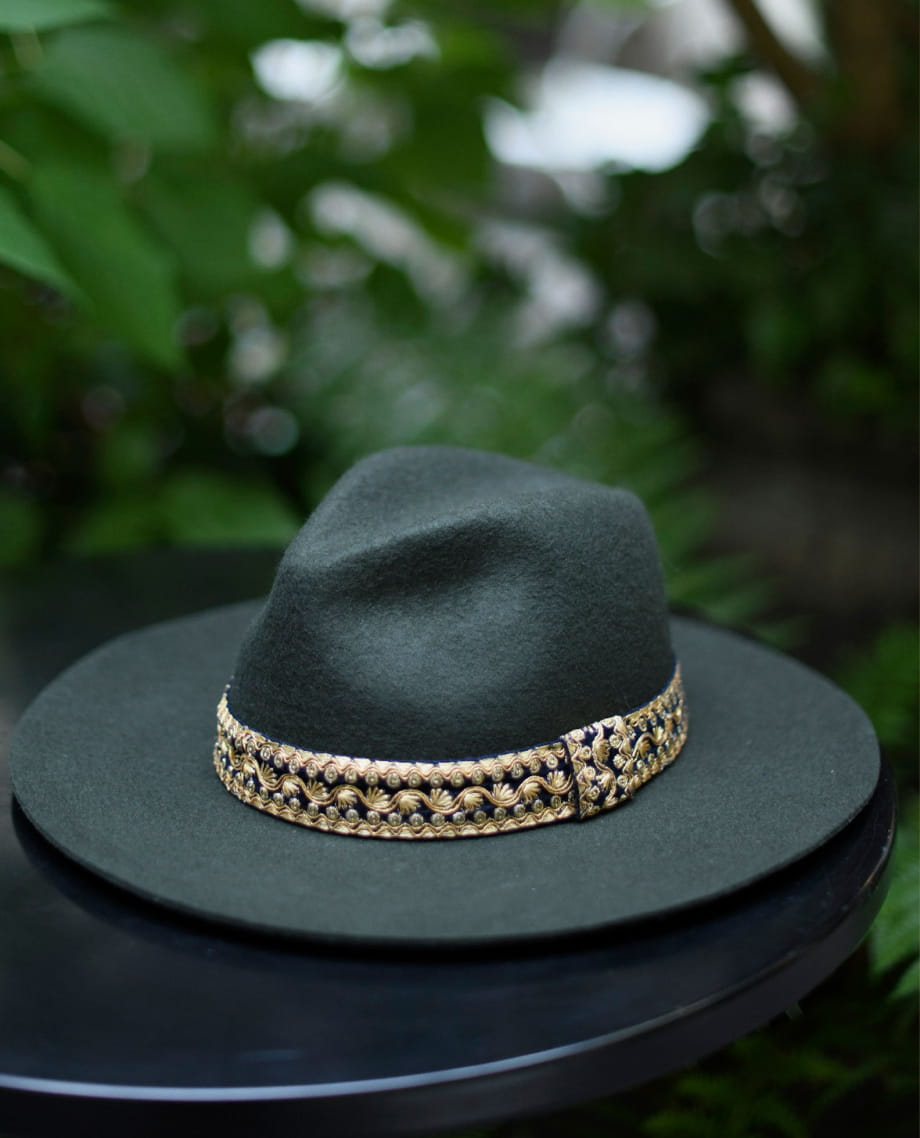 TO BRITISH INSPIRATIONS
A hat made in Italy
For his new headwear collection, Maradji takes you on a journey from Italy to Lille.
Inspired by the Old Lille and its Anglo-Saxon look, Delphine, the designer, wanted to reinvent the classic big felt hat this fall.
A black hat? Much too classic for Maradji! To give a bohemian-chic style to her new women's hat, Delphine went looking for Italian know-how. In 100% wool kakhi green felt, the Victor Kakhi hat is adorned with a braid embroidered with fine sequins. Thick, this ribbon drapes this hat with a satin black color.
And just like our straw hats, our felt hats are durable and adjustable to any head size.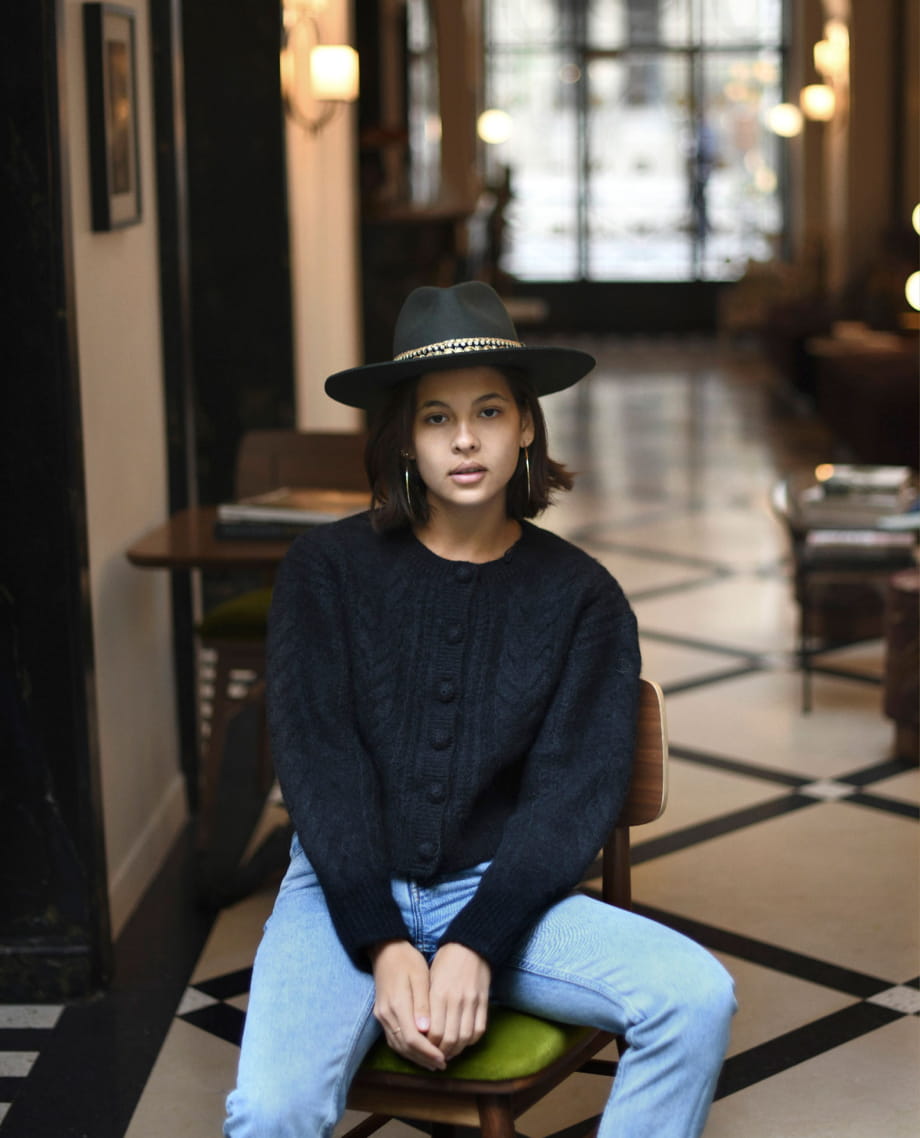 WIDE-EDGED VICTOR
Dare to wear the hat!
No more excuses! The Victor felt hat is THE must-have for your Fall/Winter wardrobe.
Wear with a casual or more sophisticated look, this winter hat in kakhi green color will warm up your outfit.
So how to wear the Victor Kakhi hat?
If you want to adopt a so british style, this wide-edged hat is made for you! Worn with a sophisticated cape and heeled boots, the Victor Kakhi will make you travel in elegance.
For a more sober look, wear the felt hat with raw jeans and a long coat. A chic style to which you can add a beautiful silk scarf.
Rather short edges? Check out our second model of women's headwear, the Jim hat.