A small modal and silk scarf which will become the perfect accessory to dress up your outfits this spring.
Characteristics
Material and care
Delivery and return
Small silk and modal scarf
Colour : Blanco
Measurements : 50x50cm
Golden print
Exclusive pattern hand drawn by our designer
For the care of your silk and modal scarf, we advise hand washing with cold water with a knob of soap. Let it air dry and iron it wrong side up.
Metropolitan France and Corsica
Colissimo Relais: free delivery for purchases over 50€. 4€ below 50€ of purchase.
Free returns.
Overseas
Colissimo: 35€ from 50€ purchase. 25€ below 50€ of purchase.
Returns at the customer's expense.

Different terms and conditions apply for international deliveries: for more information, see our page dedicated to Shipping and Returns!
You have 30 days to make a return after receiving your package. Refunds are made upon receipt of the product.
The little square Maradji
The mini Gloria is coming
We can not hide how much we love the summer season, sunsets in shades of orange and pink, the warm winds that come to caress our face, all these sensations give us the feeling of being light, free, so that settles a desire to travel.
So ladies Maradji offers the ideal accessory for your travels, the mini Gloria, is a pretty scarf in the shape of a square, moreover it is available in several colors, fall for the softness of Blanco, the inevitable Black, or live the dream Cielo.
If you look closer at the details of this pretty scarf, you will notice that it is strewn with golden details, we can see eyes, hearts, stars or suns, again a scarf that tells us a story, will you live yours.
This little cotton square is light and easy to wear every day, you can put it in your hair, around your neck, or on your bag, so you'll always have it available!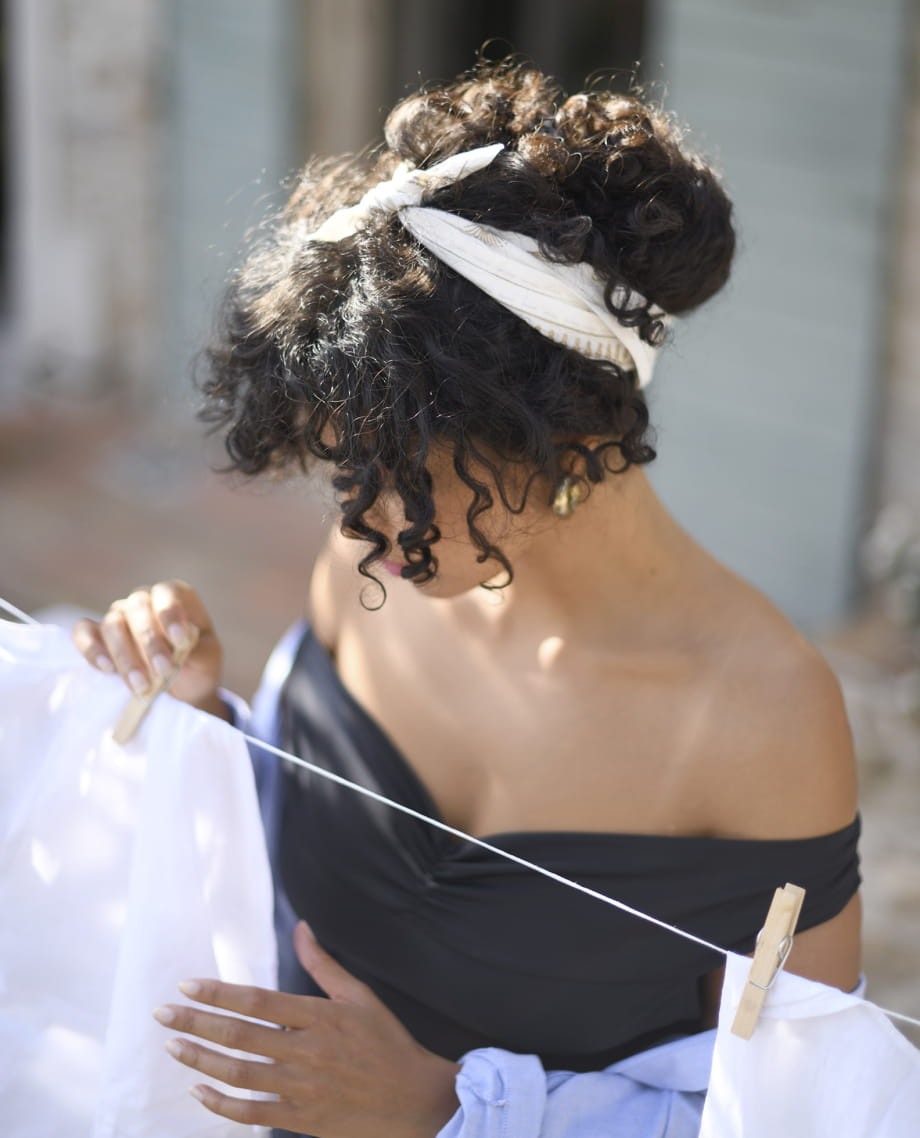 The Indian know-how
A quality scarf
You are beginning to know us a little, at Maradji we like to be transparent about the origin of our products and explain to you with which raw materials but also according to which know-how our accessories are produced.
Today it is the mini gloria which is in the honor, this small square of cotton shares the history of our craftsman. For many years now, we have been working with the same production workshop, located in the colorful streets of Delhi.
Thus, we are at the very heart of the production of our scarves which are made according to a unique and ancestral know-how, transmitted from generation to generation.
Small Technical Point
This beautiful scarf is made from silk, but also from Modal. It is this type of raw material that justifies the quality of the Mini Gloria. Thus it is of a flexible material, comfortable to wear, with the aim of keeping it for a long time.
The Modal is an artificial textile of natural origin that replaces the synthetic, it is more solid, but also pleasant to the touch and finally the most important, it is more respectful of the environment.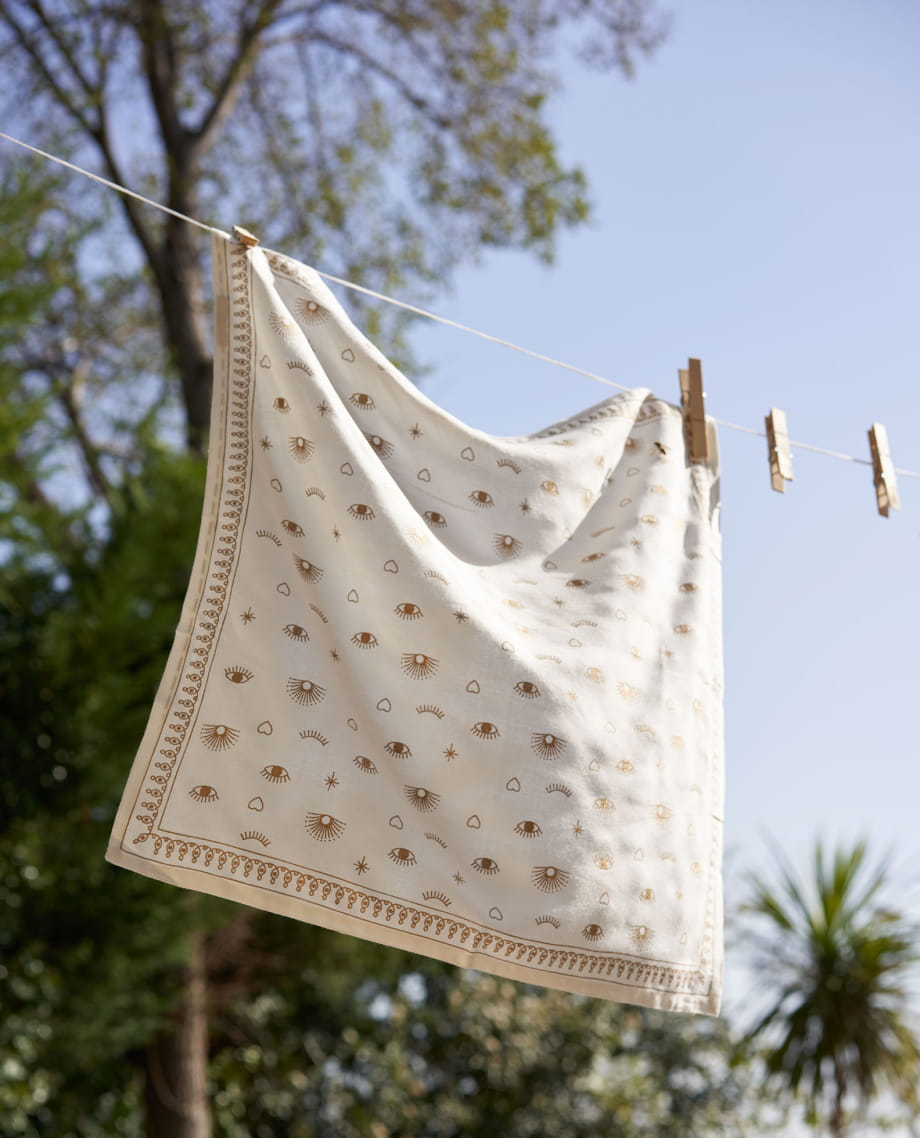 Perfect for your hair
How to wear the Mini Gloria scarf
Today it is important to accessorize your outfits ladies, every detail you bring, will make the difference, but also add complexity to your outfits. The scarf is a perfect accessory, because it is easy to wear, but also because there are many ways to wear it.
Wearing the scarf around the neck is a classic, but we do not get tired of it, you can leave it open for a casual effect, for a more chic style, you just have to roll it up and tie it with a little bow, or prefer the bandana style for a more casual and bohemian look. 
This pretty scarf can also find its place near your hair, with a ponytail, a bun, a bandana or even with a simple fastening, multiply the combinations according to the style you want to wear, you can vary your hairstyles day by day.
Finally, for a more discreet touch but which knows how to make the difference, you can hang it on your handbag, around your wrist or on your keys, it's you who wears it so you decide!