In Love with Marlon. Let us introduce you to our brand new, beautiful Marlon: Love at first sight guaranteed !
Characteristics
Size guide
Delivery and return
In Love with Marlon. Let us introduce you to our brand new, beautiful Marlon: Love at first sight Marlon is the perfect companion, the ideal bag, the everyday ally.
It is practical, chic, resistant, and can hold all your essentials. Made of recycled leather, it is solid, waterproof and durable. Functional, it has pockets to store your essentials and two straps for shoulder and crossbody carrying. Its timeless cognac colour will match any outfit, summer or winter, spring or autumn.
100% recycled Leather Goods.
The main material of the bag is recycled leather. It is obtained by crushing different leather scraps from the leather industry. After being crushed, it is then kneaded with natural latex, the obtained fibers are then made into a new material.
All the products of the M line are also made with a recycled polyester thread.
Lining made in recycled cotton.
Delivered with a dust bag made in recycled cotton
Dimensions: 23 x 24 cm
All our shoulder bag models have an adjustable strap to wear it according to your taste. Rather long on the shoulder, or under the chest, these handbags will be perfect for all women!
Metropolitan France and Corsica
Colissimo Relais: free delivery for purchases over 50€. 4€ below 50€ of purchase.
Free returns.
Overseas
Colissimo: 35€ from 50€ purchase. 25€ below 50€ of purchase.
Returns at the customer's expense.

Different terms and conditions apply for international deliveries: for more information, see our page dedicated to Shipping and Returns!
You have 30 days to make a return after receiving your package. Refunds are made upon receipt of the product.
MARLON V2
In love with marlon
Following our questionnaire about the Marlon V1, we listened carefully and took good note of your comments: you wanted it to be bigger, with a contrasting lining, an inside pocket that goes all the way to the bottom of the bag. As for the rest, you thought it was already perfect!
Still Maradjique
Produce less and better
Since Maradji's beginning, we have set ourselves the goal to produce more responsibly. We've done so because we truly believe in this practice and as a brand, it in our eyes, crucial to be aligned to today's environmental concerns. As a result of this, we have thought about several options, and made different prototypes.

We wished to produce something responsible and irreproachable. So we took our time. The time to source high quality environmentally friendly materials, and the time to find the right people to shape them.
Finally, recycled production imposed itself as the best candidate, as it was completely aligned to our core values and our creations. 

Entirely made from leather scraps derived from the textile industry, this line, just like its approach, will be elegant, durable and timeless. Simply chic.
Kezako ?
Recyle Leather
Recycled leather is made of leather  scraps from the textile industry. Why create a new material when you have the ability to make do with what's already existing.

So they become strong and durable, after being gathered together, those scraps are crushed then kneaded with natural latex.
Scraps does not necessarily means the end.
Certification
This recycled leather is certified by the Leather Standard by Oeko Tex label. To gain this claim, this leather has had to go through series of tests. In other words, it means it is free of toxic substances.
There it is, you know everything, or almost.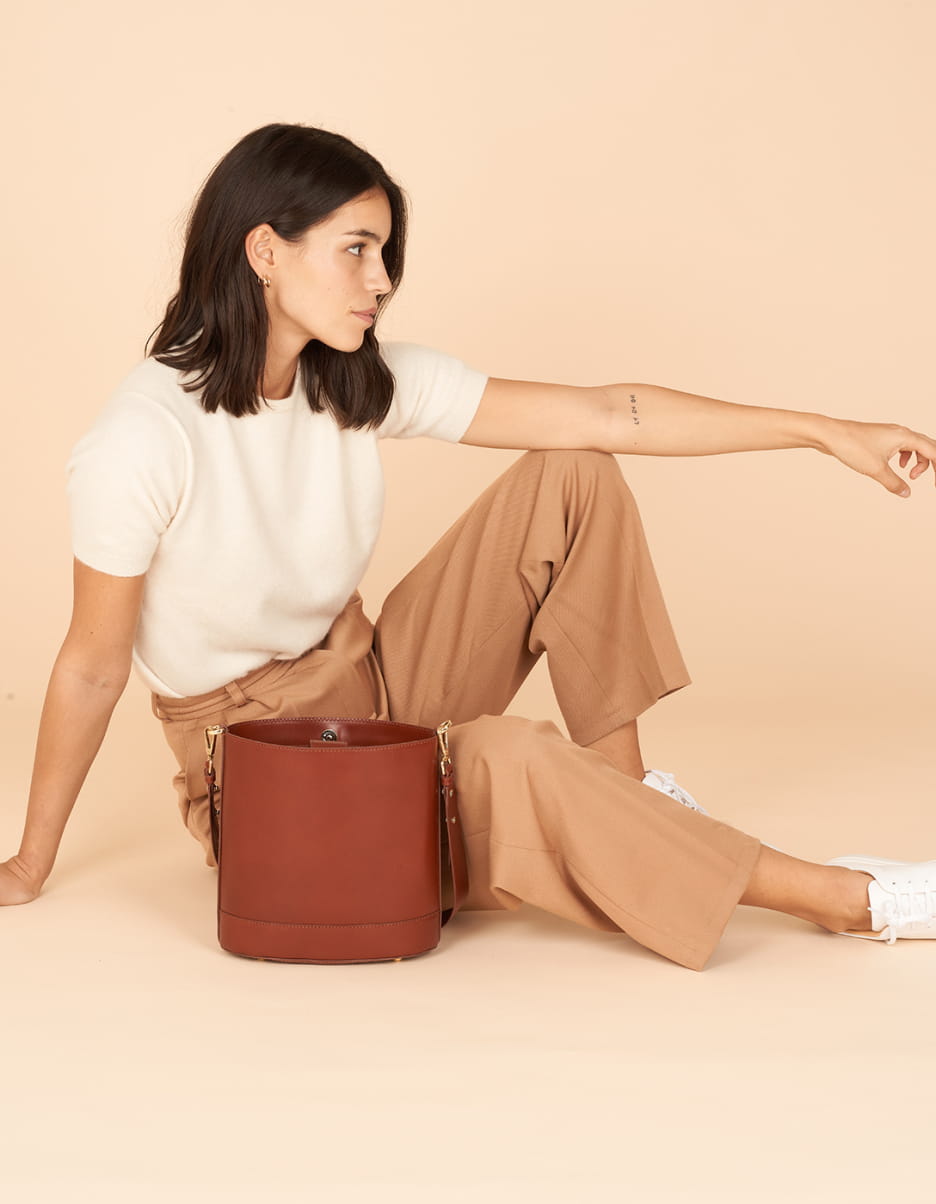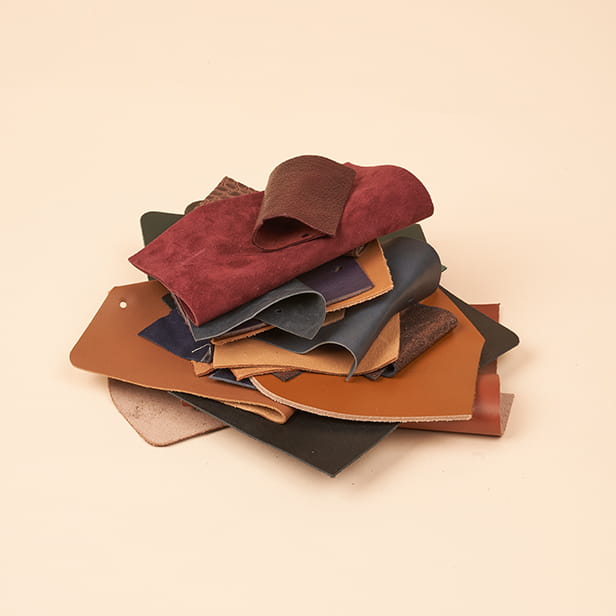 Good news never comes alone
Our goal was to create a 100% responsible and irreproachable line. So, the recycled leather is a great start, but what about the rest? 

Those bags are entirely sewn with a recycled polyester thread, their lining is made of recycled cotton, and the textile part of the zipper is too made out of recycled fiber.
Finally, the bags will be delivered to you, meticulously wrapped in beautiful dust bags, them too made with recycled cotton.
The circle is now complete !
A story of longevity
It was crucial for us, that your bag would resist to life. Life that, if you think about it, it did hang onto when it avoided to become waste. So 
Just like the approach, we wished these bags to be elegant, durable and timeless. Simply chic.  
As design is an important matter in the quest of a more sustainable fashion, those bags were made so that you could never get bored of them.
So easy
You have to know, recycled  fabric has the advantage to be strong and very very easy to clean.. very easy.
Those bags are not sensitive to water, stains and can be clean with the simple stroke of sponge. Maradjique !