A bi-fabric satchel bag, to put away your essentials with style and elegance.
Characteristics
Material and care
Size guide
Delivery and return
Bi-fabric satchel bag in Fawn
Cowhide leather and goatskin suede
Front pocket
Zipped pocket at the back of the bag
Interior patch pocket
Lined with cotton
Adjustable strap
Measurements : 20 x 21 x 6 cm
The Joseph bag comes with a cotton cover in Maradji colours, to store it delicately, away from dust.
90% Cowhide leather - 10% Goat leather - Lining 100% cotton
To protect it from the rain, we advise you to waterproof it regularly. If needed, revive the colour with some leather restoring cream. If stained, bring you bag to a leather specialist.
All our shoulder bag models have an adjustable strap to wear it according to your taste. Rather long on the shoulder, or under the chest, these handbags will be perfect for all women!
Metropolitan France and Corsica
Colissimo Relais: free delivery for purchases over 50€. 4€ below 50€ of purchase.
Free returns.
Overseas
Colissimo: 35€ from 50€ purchase. 25€ below 50€ of purchase.
Returns at the customer's expense.

Different terms and conditions apply for international deliveries: for more information, see our page dedicated to Shipping and Returns!
You have 30 days to make a return after receiving your package. Refunds are made upon receipt of the product.
Super convenient !
Fawn Joseph, the leather Satchel Bag
The Joseph satchel handbag is Maradji's all-purpose bag. It is not afraid to carry things or to be carried around. Practical and reliable, especially in this leopard fawn finish, the Joseph handbag has a hazelnut suede leather flap closed thanks to a magnet. The leopard cowhide leather completes the fawn look of this definitely adventurous handbag!
Timeless and trendy, the Joseph satchel handbag is perfect for those who need to securely find their essentials in no time.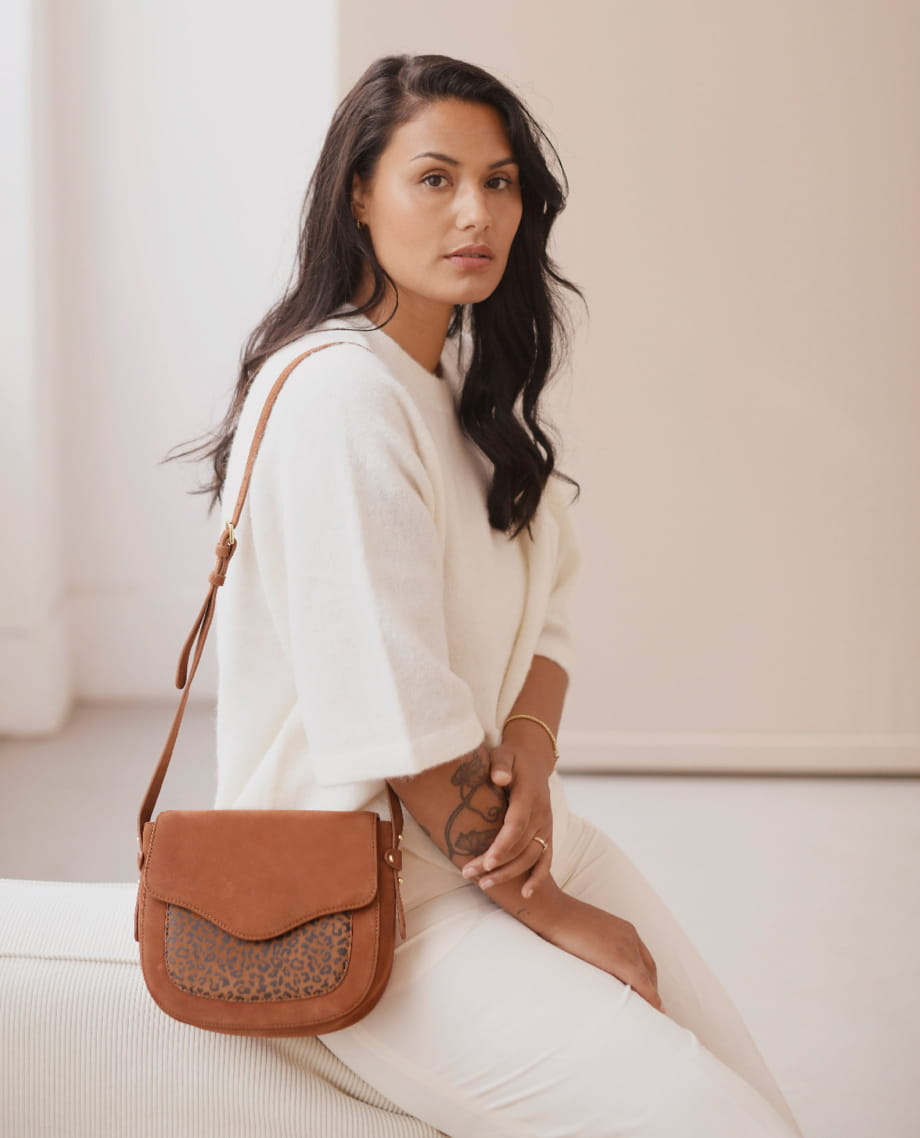 Made in India
The Maradji's leather expertise
The Joseph handbag is a bi-material satchel. Made from suede goat leather and leopard printed cowhide leather, this handbag benefits from all the know-how of Maradji's craftsmen. The satchel, characterised by its rounded shape and flap, was originally the bag used by monks to carry their few belongings when travelling.
Convenient, reliable and fully lined in cotton, its strap is adjustable to fit you perfectly. The Joseph satchel handbag follows you all day long and more...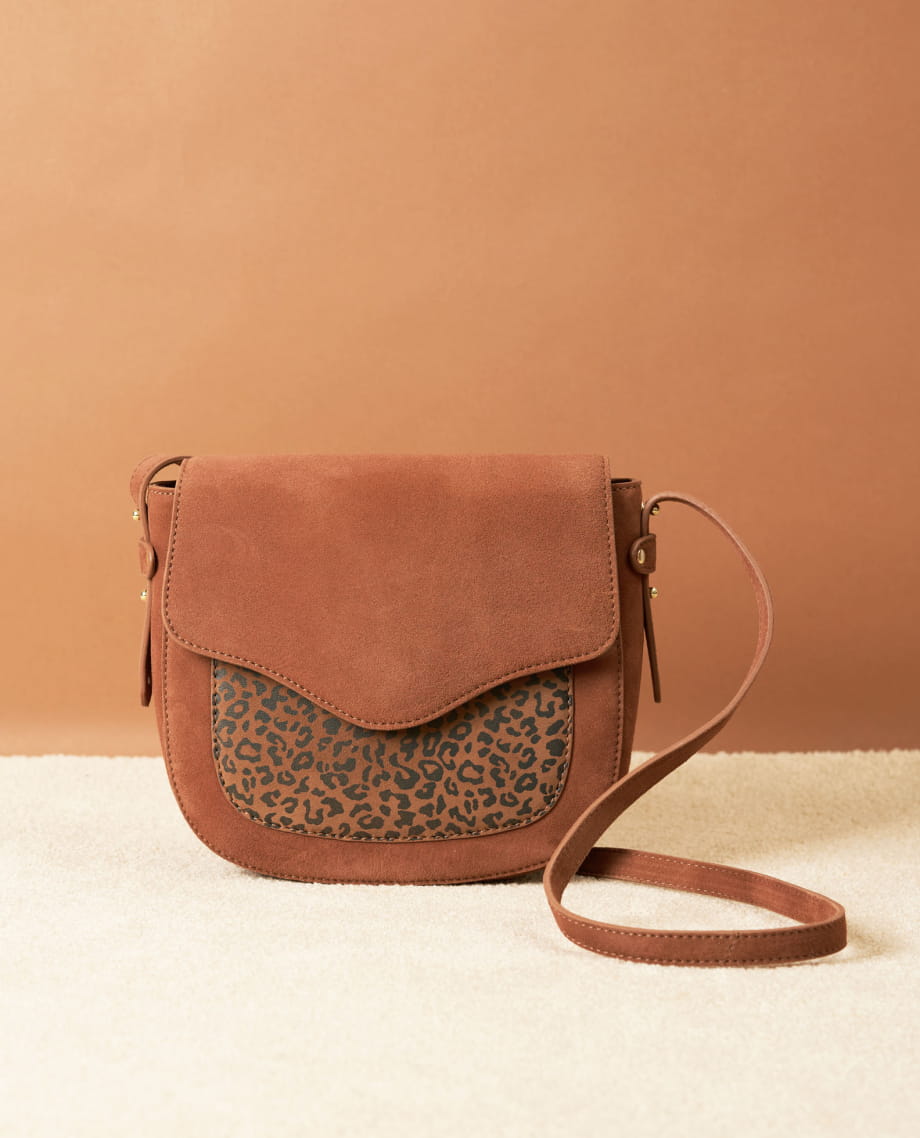 The style tip
How to wear the Joseph Satchel Bag
Convenient, the Joseph satchel handbag goes straight to the point. In a fawn finish, this bag adopts an adventurous and wild spirit. It will be with you for a long time on all your trips. To go to work or to a party, Joseph is a casual handbag that adapts to your events and adds an elegant touch with its materials.
To complete the look, think about our vintage Maggie leather wallet!