All dressed in modal
The foulchie, the trendy scrunchies
Scarf, hair elastic, scrunchie ... at Maradji we call it foulchie. A beautiful scrunchie adorned with a scarf trendy in the spirit of Maradji travel patterns. Let us introduce you to our range of feminine accessories to fine-tune your style very chic theme. With us no detail is left to chance it must be trendy from head to toe, and this in the way you define it. Let your desires speak. Accessorize your outfit as you feel and as you want. We provide you with the keys to play.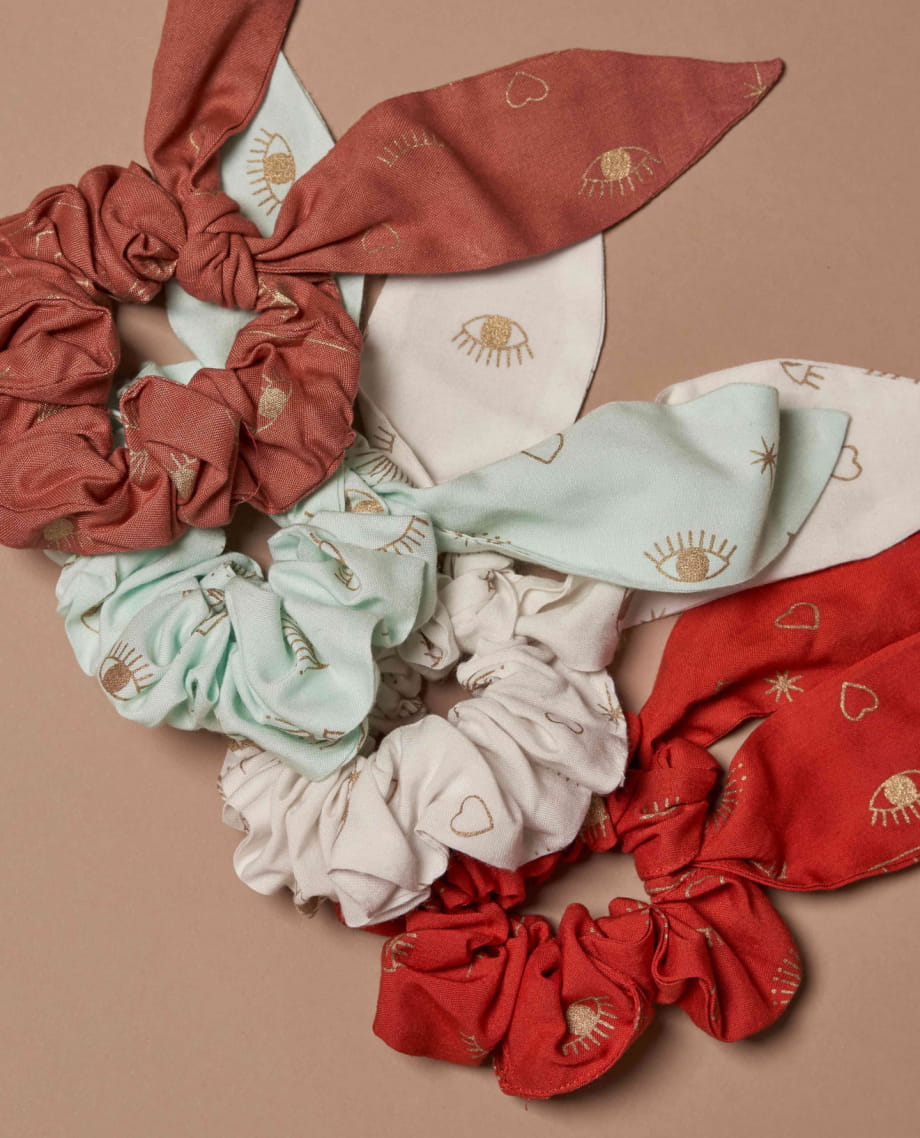 chic et bohème
Timeless hair accessory
Whether it's sunny, rainy, windy or snowy, a foulchie is never out of place. It's a no-brainer: you have to combine business with pleasure by acquiring this precious little hair tie. Nothing beats its chic and neat effect without even making the slightest pronounced effort. It's quick and efficient! On top of that, feel free to choose how to wear the foulchie: two strands tied back, in a bun or in a ponytail, it's a great way to look like a real person. e ponytail, it's up to each one to express her personality.
Do you like the scrunchie? It's actually a derivative of our legendary Anna scarf. Take a look at it and you'll be charmed.